New RunPhones® Product Launch — Now Taking Pre-Orders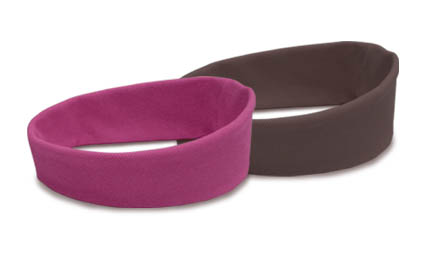 June 5, 2014

AcousticSheep LLC is preparing to launch three exciting new RunPhones® products and we want to give you the chance to pre-order them! Here's what you can expect to see beginning June 4, 2014.

The first product is one you already love and know well — RunPhones® Classic. It's the same great patented "headphone in a headband" design for comfort and fit, but it now comes in our new and improved SheepCloud™ fabric! A snug fitting, lightweight, wicking, washable, sport-style headband, that keeps sweat at bay and stays put during your workouts — even if you're upside down! Just plug it into your Mp3 player or Smartphone and get to work! It will be available in black, grey and purple.

The second product to launch is RunPhones® Microphone and it's anticipated to be as popular as its SleepPhones® Microphone counterpart. It includes the same great features found in all of our RunPhones® headbands (including the new SheepCloud™ fabric in black, grey and purple), and it offers a convenient microphone with volume control slider on the cord. No more fussing around to adjust the volume on your listening device while you're working out! Plus, if you use your Smartphone to listen to music, all you have to do is click the simple microphone button on the cord to take a call. When you're done, click again to switch back to your music. Our new RunPhones® Microphone keeps you in touch while you keep in shape!

The third product to launch, RunPhones® Wireless, takes one huge leap to make your workout a great experience! With Runphones® Wireless there are no cords to fuss with, nothing running down your shirt, flopping around or falling off your arm as you run or workout. Simply pair them with your Bluetooth® enabled device, and pump up the music!

Of course, as with the other new products, RunPhones® Wireless headphones are made with the same great new SheepCloud™ fabric, and come in black, gray, and purple. Also like the other models, with the ultra-thin, padded and removable internal stereo headphone system, you can easily wash your headband, keeping it fresh and clean for your next run. RunPhones® Wireless is rechargeable via a micro-USB cord (included with the headphones), and has a battery life of 8-12 hours.

What are you waiting for? Be one of the first to make your workout experience efficient and effective with one of our new RunPhones products! To learn more about these great new RunPhones® products, and more importantly, to pre-order them, visit us at www.runphones.com. Pre-order quantities are limited. Order today!

AcousticSheep LLC © 2020 All Rights Reserved.