RunPhones® Featured In Best Self Atlanta Magazine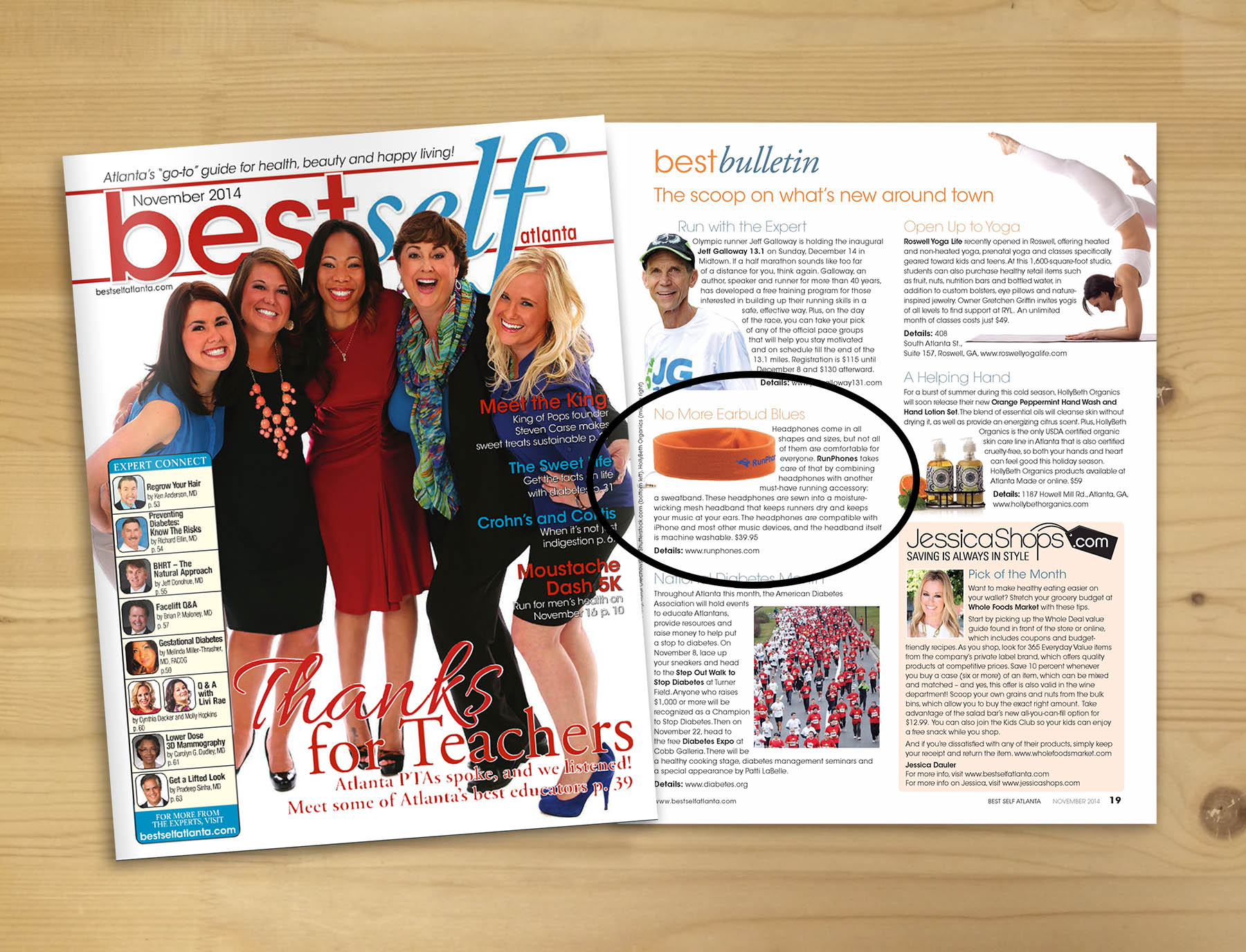 November 1, 2014

Best Bulletin — The scoop on what's new around town

Best Self Atlanta Magazine article "The scoop on what's new around town" features RunPhones® headphones! No More Earbud Blues. Headphones come in all shapes and sizes, but not all of them are comfortable for everyone. RunPhones takes care of that by combining headphones with another must-have running accessory: a sweatband. These headphones are sewn into a moisture-wicking mesh headband that keeps runners dry and keeps your music at your ears. The headphones are compatible with iPhone and most other music devices, and the headband itself is machine washable.

AcousticSheep LLC © 2020 All Rights Reserved.