RunPhones® Featured on ECO 18 Collectively Green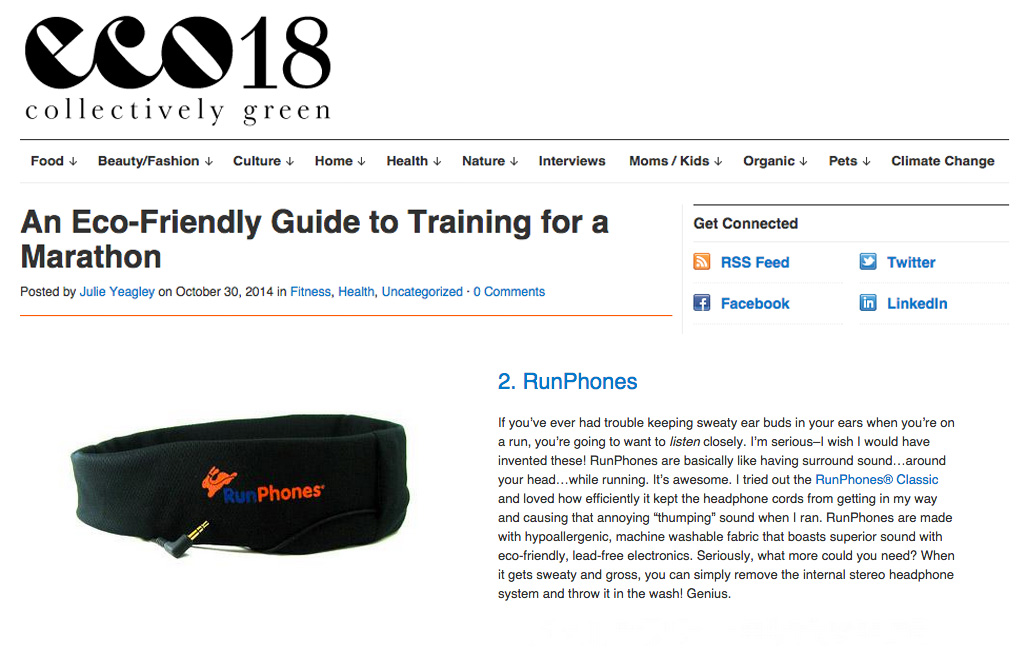 October 30, 2014

Eco-friendly Guide to Marathon Training

RunPhones® are made with hypoallergenic, machine washable fabric that boasts superior sound with eco-friendly, lead-free electronics. Seriously, what more could you need? When it gets sweaty and gross, you can simply remove the internal stereo headphone system and throw it in the wash! Genius.

AcousticSheep LLC © 2020 All Rights Reserved.