RunPhones® ranked 10 out of 10 by Gym Junkies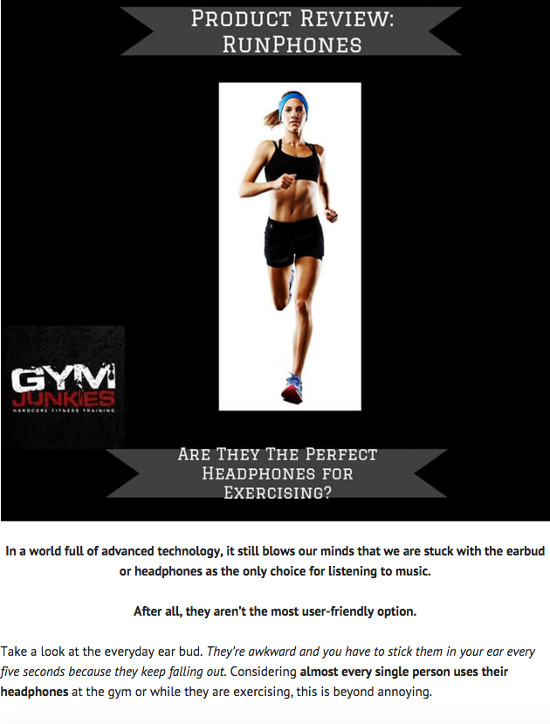 February 9, 2016
>Are They The Perfect Headphones for Exercising?
By Terry Asher

The headphones sit pretty comfortably right inside the actual band, so they don't stick out or cause a lot of extra weight. And quality is something they definitely haven't sacrificed. We were pretty blown away by the sounds coming from these headphones. Even if you put your phone in your pocket or away but still close, the sound doesn't suffer at all. The headphones are high quality and produce great sound.

AcousticSheep LLC © 2022 All Rights Reserved.